Every construction project has an influence on the world around it. When you are building in a rural area, this will be less noticeable than when you are building in a suburb or city centre. Still, while your construction project lasts, the environment, people, businesses and animals that have built up a life around it will temporarily experience disruption.
As a building company nowadays, it is your duty to think about social value and how you can make a social impact through your construction project. Social Value UK is an organisation that exists solely for supporting, assuring, and training companies to measure and understand social value and to even improve the well-being of the peoples affected by their development.
How did social value become so important for construction companies and communities? How can you as a construction company measure and drive social impact? Are you, during the time of your project, actually able to build a stronger community around it?
This article answers all these questions and shows you that driving social impact through your construction project is well worth it for everyone.
Why the sudden focus on social value in construction?
The emergence of social media has boosted the importance of social value in construction. Community members with distrust and suspicions about construction companies expressed their opinion and demanded their voice and lives to be recognised. Social media platforms gave them a perfect means to really protest, complain and create bad press.
Nowadays, social value and social impact are actually integral parts of a construction company's pitch for a tender. Clients are looking for this specifically in the proposals they receive. And, as it has turned out, what was born out of a necessity to avoid negative attention, social value has turned into something positive of which both construction companies and the communities around it can reap the rewards.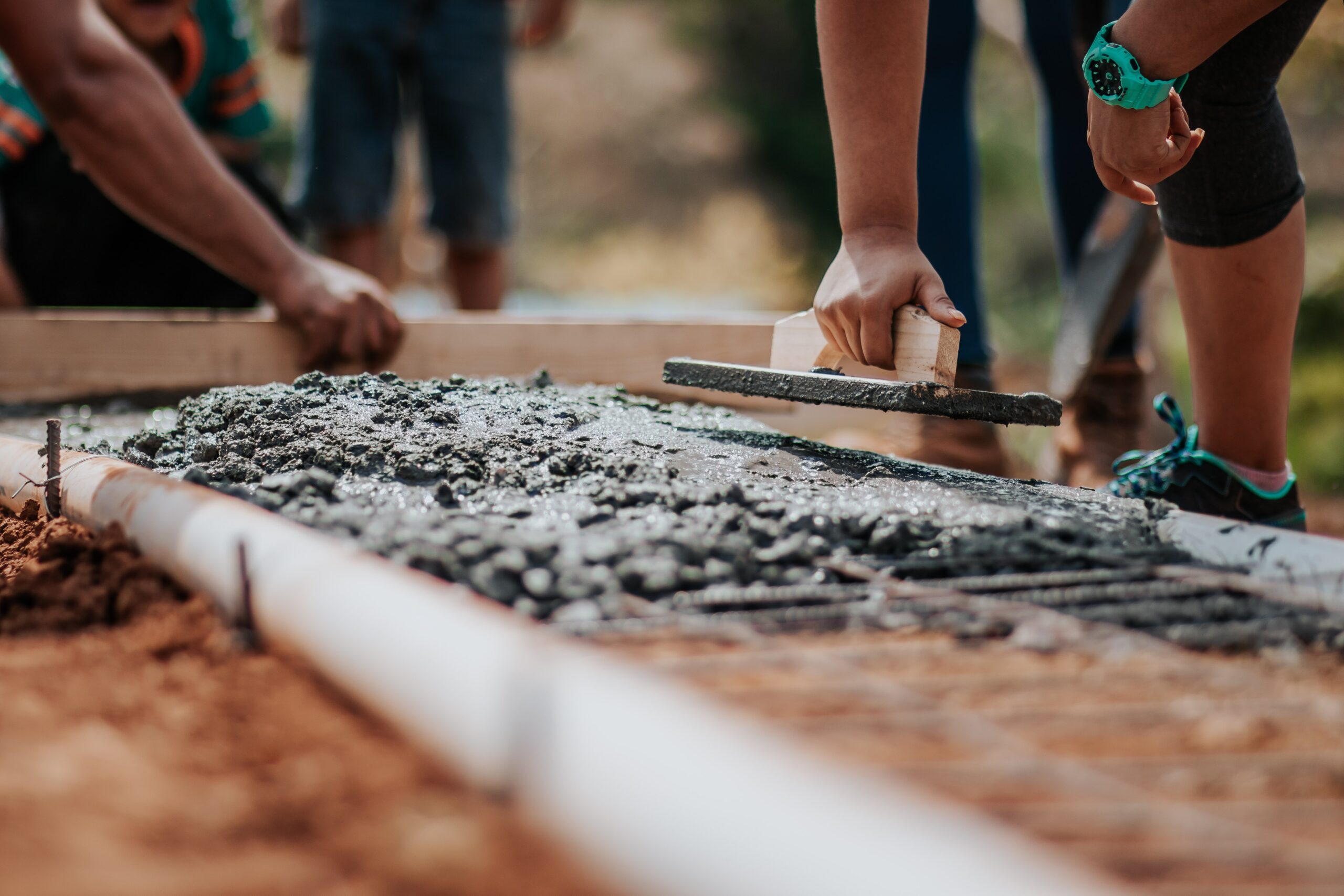 Social value for communities: some examples
A construction project on the one side and social value on the other; at first glance, these seem like two opposites. Yes, if your project provides the community around it with a new square, a gym or a park, the social impact once it is completed is large. But first the community members need to go through months or even years of building noise, pollution, and nuisance.
Let's share some examples of how you can enhance social value around your construction project from day one. 
Organise free coffee, one morning every week, for community members and construction workers.

Plant a vertical garden with herbs and flowers to bring colour to the community. The local residents can maintain and enjoy them together, until long after you left.

Turn the wood of the trees you had to cut down into something useful, like picknick tables, bread boards or wooden toys.

Provide the unemployed people in the community with a job at your building site.

Build a grandstand just outside your building site and offer the community members a first-class seat with a view of the hard work and progress every day.

Do volunteering work for the local parishes, schools and charities.
All these examples will bring community members together, show your transparency and concern for them, and lower the threshold between your construction workers and the people that surround them. You can improve the environment, strengthen the bond between community members, and add social value not just at that moment, but in the long-term as well.
Measuring social impact
Let your imagination run wild when you implement initiatives that enhance social value around your construction project. Once you get into it, you will find that the ideas will come. Measuring the social impact of your endeavours, that is a different story. But these are figures that you will have to report to your client, your (local) government, and your own boss.
Luckily, measuring social impact seems more difficult than it really is. There are 5 ways, as presented in a SitePodium webinar recently, with which you can measure and understand the impact your efforts have on the social value in your project's community.
Do community surveys to gather information about the well-being, quality of life, and satisfaction of the local residents during the project.

Hold stakeholder meetings, online or in person, where you encourage open dialogue and listen to the opinions, concerns and also ideas of the community members. 

Conduct on-site observations and measure factors such as noise levels, air quality, accessibility, and the social changes within the community.

Inform local residents of periods of high-impact work and allow them to come to you with concerns. You can organise a live-stream of the work, so they can see what is going on, and show the results afterwards.

Set up community engagement metrics with measurable goals so you can track progress. SitePodium is a perfect centralised platform to do this with as you can raise polls, measure results and collect data.
Go one step further: leave a stronger community behind
It is one thing to make sure that the social impact of your construction project does not influence the current wellbeing of the community members. It is another to make a social impact which builds a stronger community and which safeguards the wellbeing of its current and future generations.
Because that is what social value is in the end: it is all the things that matter to communities and/or society. By giving something back for being part of the community for a certain amount of time, you create an impact that lasts. 
Improve the environment with greenery or durable solutions like solar panels. Create a running track through the area or a square with community fitness equipment. Involve local artists by incorporating their work into a wall or the pavement. These will all be there long after you moved on.
What is in it for you?
You are doing all this work for the community around you, to help them have a better future and quality-of-life. But what is in it for you? Do not underestimate the power of social value for your construction company itself, as demonstrated in these three examples.
By focusing on social value and showing the data that proves that you made a difference, you set yourself apart from your competitors. Clients will sooner choose a construction company which puts social value on a pedestal and has the figures to prove its results.

The morale of the staff will go up when you show your good intentions and your eagerness to do the right thing. They will want to work for a company which makes a social impact and will be proud of that.

Social value might not be a constant, but when done right it has a lasting impact on the community around the building project. This is demonstrated by the tangible gifts that you leave behind, but also by stories and narratives from the people who experienced it.
Be ahead of your competitors with SitePodium
SitePodium is the only platform you need for carrying out and measuring your social value efforts around your construction project. It encourages two-way conversations between communities and construction firms, and it gives you the tools to make the results visible.
Several firms in the UK already promote SitePodium as part of their sales pitch and as a compulsory tool for their community engagement officers.
Are you interested to hear what SitePodium can do for your project, staff morale and social impact? Book a demo or download our brochure. You can also just contact us to start the conversation. We will proudly show you all the potential SitePodium has to offer all considerate construction firms.