In a world where ESG (Environmental, Social and Governance) considerations have become a priority, questions around social value and impact have until recently taken a back seat to environmental concerns – which isn't surprising given the climate crisis and media attention around adverse weather conditions and pollution.
But as urgent social issues such the Grenfell Fire and Black Lives Matter campaign have demonstrated, often aided by the rise of social media, more and more construction firms are recognising the importance of social value in relation to place and are starting to take their responsibilities towards the local communities they work in far more seriously.
Today, the sector's social impact is becoming a significant issue – not only due to the growing awareness that people and communities are fundamental to the success of businesses, but because of the increasing demand for transparency and authenticity in our post-pandemic world.
Social value: the challenges
Whilst clearly defined targets and rigorous systems for collecting data exist in both the financial and environmental spheres, social value is more difficult to implement and quantify due to its local specificity and the lack of globally-agreed objectives. So when it comes to creating and measuring their social impact, many construction firms are understandably left scratching their heads – wondering what social value really means for them in practise, and how and why they should bother.
In this new 3-part blog series, we'll be breaking down the topic of social value in construction – asking what it means, why it matters and some of the ways it can be delivered effectively. We're not aiming to provide definitive answers to all these questions, but we do hope to stimulate dialogue and share good practise from both inside and outside the industry. By increasing awareness and discussing what works, we'd like to help bridge the gap between construction firms and the communities they work in, to create a more balanced and inclusive built environment that better reflects and benefits all stakeholders.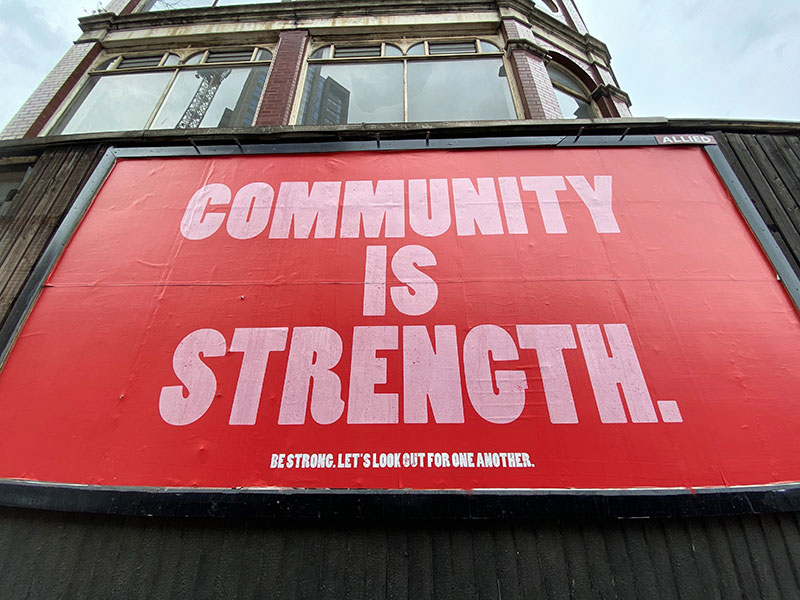 What is social value?
In its most general sense, the creation of social value is the conscious effort on the part of a business or organisation to deliver outcomes that benefit local communities and/ or society – whether that be through social, economic or environmental means. For example, social value could be added through the creation of jobs and economic growth; by supporting community health and wellbeing; by improving the local environment; or by strengthening community cohesion.
Social value represents all the things that matter to communities, but that are not commonly expressed or measured in the same way that financial value is. Since there is currently no existing framework or scoring metric to define what social impact is, firms must decide for themselves what social value means to them and the communities they work in. To create spaces that are truly meaningful, construction firms must understand the real wants and needs of local communities, and be willing to support them in achieving this – or projects are at risk of becoming separate, isolated and may ultimately fail to be used as intended.
What tools are available?
The creation of social value requires dialogue and authentic engagement at a community level using all the tools available – from websites, paper surveys and interactive maps to in-person meetings and dedicated community engagement apps like SitePodium, which can be used in the consultation phase and beyond to canvas community opinion and help people shape and have ownership of their own living and working spaces. These conversations may help to plug important local needs and gaps, such as relevant work experiences and apprenticeships, in areas actually sought by a local community.
At its core, social value is about listening to communities, understanding what they really want, and fostering meaningful dialogue rather than simply pushing one-way communications that offer people no real opportunity to respond or push back. By proactively engaging with communities on issues like inclusion and accessibility, construction firms can ensure they create places which are relevant and purposeful for all stakeholders; that are safe, connected and resilient; and which local people care about and genuinely want to be part of.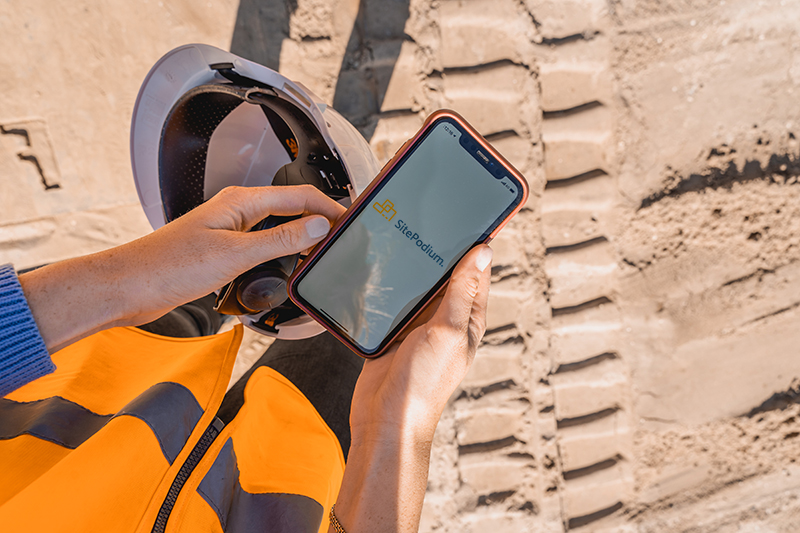 Why does it matter?
Involving the people who will be using a space in decision-making processes may seem like an obvious, common-sense step – but without clear definitions and guidelines, and little in the way of accountability through globally-agreed targets and reporting requirements, it can be easily overlooked or seen as a 'nice-to-have' rather than a 'must-have'. Yet without careful consideration of local people's wants and needs, developments can become detached and disconnected from the community they intend to benefit, and the end-user may ultimately discover that they are not fit-for-purpose.
Social value: the benefits
Engaging on social impact enables construction firms to deliver maximum value and return on investment to their clients: by demonstrating the positive impact their projects will have on residents and wider society, on top of environmental outcomes and financial value, companies can gain a competitive advantage that sets them apart from other firms. In addition, most planners and developers now expect to see social value written into bids, so a well-considered approach may help firms to win work.
A strong social impact strategy will also help enhance internal and external communications and boost staff morale, since the global workforce is now more value-aligned than ever and most of today's top talent want to work for companies that are doing the right thing. Creating authentic social value therefore not only benefits and enhances local communities, but the construction industry itself.
It's understandable that for many of those currently grappling with the topic, investing in social value may feel like a trade-off with shareholder value, especially in the short term. However, over time, investment in community schemes can generate powerful social impact stories, offering people-centred narratives which, in addition to environmental and financial metrics, will help firms demonstrate clear value, win business, and create spaces which are socially inclusive, accessible and fit for the future.
In part 2 of this series, we'll be looking at the different ways developers and contractors and others are adding social value to communities and how they are measuring their progress. If you have any comments or questions, or would like to learn more about how SitePodium can support your own approach to creating social value, get in touch at info@sitepodium.com