Interview with Monique van Geemert, Shopping Centre Manager in Leidsenhage (the future "Mall of the Netherlands")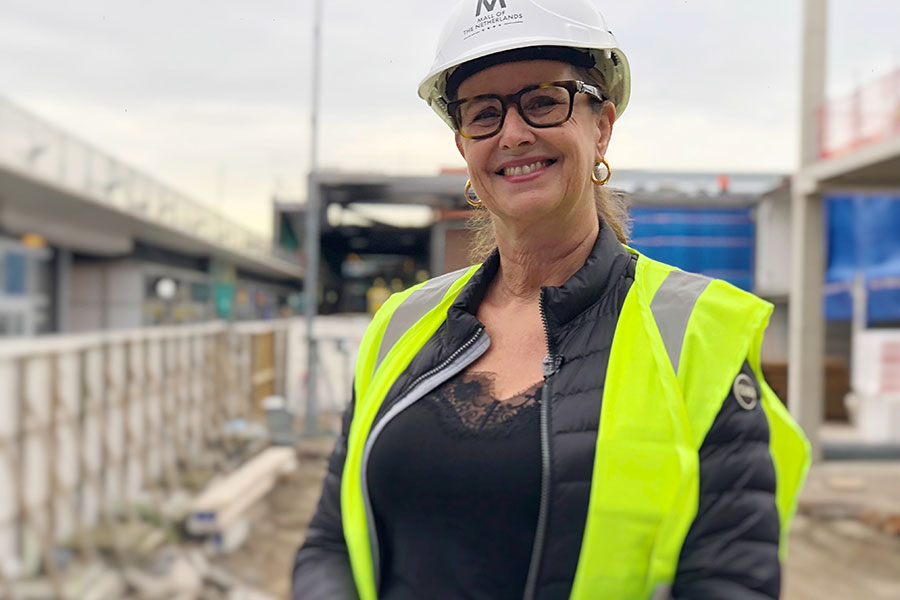 Work started three years ago on the complete renovation of Leidsenhage Shopping Center in Leidschendam—a large-scale project bearing the prestigious name "Mall of the Netherlands". This unique project is being carried out by Unibail-Rodamco-Westfield and is intended to make shopping a genuine experience again.
With close to 3000 followers, Mall of the Netherlands is currently the most popular project in SitePodium. We spoke about the project, as well as its challenges and impact on the local community, with Shopping Centre Manager Monique van Geemert. Monique has been employed since 2005 at Rodamco, which after two mergers became Unibail-Rodamco-Westfield. As a Shopping Centre Manager, she is primarily responsible for customer experience in the new shopping centre. She's also responsible for community engagement, which is especially important because the radical redevelopment has significant impacts on the local residents and the company wishes to communicate about upcoming changes frequently and transparently.
Which digital channels do you use for community engagement?
For us, digital communication between all parties involved runs centrally through SitePodium. We see that local residents know how to find us that way. We also encourage this by urging the community through various channels to follow our project and communicate with us via SitePodium.
Do you also use Facebook or Twitter for community engagement?
With particular regards to the renovation, we decided fairly early not to use Facebook or Twitter for communication. We already use these platforms for marketing communication about the existing shopping centre, and we thought it better to use a different channel for communication about the construction project to keep the information flows clear and separate for the community. This naturally makes it easier for us to manage the accounts.
We also have a website aimed at all stakeholders—shopkeepers, local residents and shopping visitors—and we sometimes post videos on YouTube, although we do not actively use our channel. Instead, in our communication, we refer to videos posted there.
So for community engagement you primarily use SitePodium? What is its greatest strength in your opinion?
Before we started using SitePodium, we mainly communicated via a monthly newsletter, both to local residents and to entrepreneurs. However, so much happens during the building process that it is difficult to paint a comprehensive picture in such monthly updates, so we really needed a quicker means of communication. SitePodium is of course extremely suitable for that. We still provide links to the latest newsletter, as well as to our reality series "The Mall", which are short pieces of text that are quick and easy to read. I also really like that you can follow and see the statistics yourself. And that you also have an additional entry for conversations with people who have questions or comments.
How do you ensure growth in the number of followers on SitePodium?
We try repeatedly to alert everyone everywhere to follow our project through SitePodium. For example, we have a flyer in the information centre, notices on the construction fences, and we publish about SitePodium on the website. Occasionally we place an advertisement in the newspaper where we encourage people to download Site Podium and follow us to stay informed of all developments.
Of course, it is particularly important that you continue to deliver content with a certain frequency. Sometimes I am busy for a while and then receive a comment from someone: "When will something come up on SitePodium?" So people are sensitive to these things. I think it's also important to keep the content as interesting as possible and to stay consistent in your updates to ensure that the number of followers continues to grow.
Which offline activities do you use to engage with the community?
We have 1.6 km of construction fences around the site that display project information and visuals, as well as contact information so that people can easily reach us. We see that this works well as a communication tool, because people actually know where to find us. It also brings a bit of atmosphere and decoration.
In addition, we hold residents' evenings, host regular meetings with residents' representatives (sounding board groups), and issue press releases. We also have an information centre in the mall where, on Wednesday and Saturday afternoon, visitors can go with questions about the project. The information centre in particular works well for us. People can come there to express their concerns and they feel that they are really being listened to. This also applies to the residents' evenings and meetings, where we have noticed that people really enjoy hearing about developments surrounding the project and that they like to share this with others.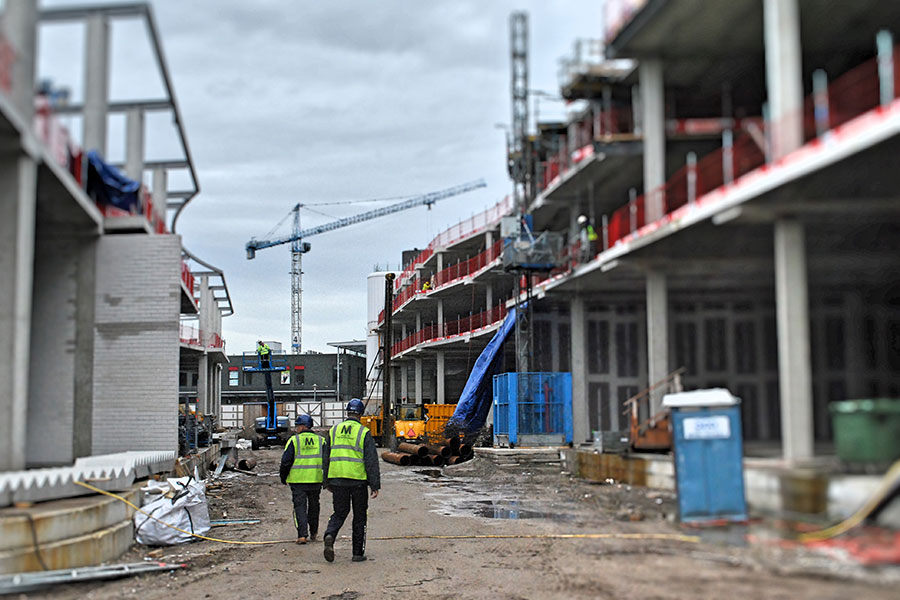 Are there any other target groups that you communicate with?
We see interest in our work coming from all different angles. We regularly receive requests for presentations on the project from colleagues, construction companies, municipalities and members of parliament. Depending on the target audience of the presentation, we spend a lot of time talking about our vision and what we encounter. From a political point of view, we see growing interest in how to deal with a project's possible impact on the environment. We are of course happy to share our experiences in this subject.
What does the team responsible for community engagement look like?
The "communication department" specifically responsible for community engagement in this project, that's me! I do have several colleagues in the management of the mall—technical managers, management assistants, but not in the field of communication. For me it is purely a side activity of Shopping Centre Management.
I do almost all content creation for SitePodium by myself, I often even shoot the photos. In addition, we are lucky to have been approached by a fanatical amateur photographer who lives in the area. He is retired and really enjoys taking photos and sharing them with us. We upload many of these photos to SitePodium as well. We are of course very grateful to him for that.
You also have your own reality series on the local TV channel: "The Mall". Can you tell us more about that?
Three years ago already (because this is the third series), we contacted the local TV channel "TV West" because the project that we are carrying out at this location is truly unique in the Netherlands. We received a lot of questions and comments from people; "Why are you doing it here? Why are you doing it now? Retail is not doing well." We thought it was important to explain people why our motivation behind starting this project.
The first two series focused primarily on how such a huge project is managed in terms of preparation and architectural design. The third series is much more "human interest" and comes closer to the people. The viewers get a glimpse behind the scenes at the opening of the fresh food market "Fresh", and can follow the stories of the retailers who appear there. People have reacted very positively to the show; they really enjoy watching it. I have been recognized and approached by strangers, as have the retailers who feature in the series. We thought it was important not to filter too much, so we show the concerns and challenges of local residents and retailers, as well as the positive aspects of the project.
The series is fun content for TV West, and for us it is a great way to get extra exposure for the Mall, so it was a good deal for both of us. It also gave us unique material that we could later use in a "making of" video, just like the Rijksmuseum in Amsterdam did before.