Interview with Syquin van den Berg, Project Manager at Contractor Nico de Bont
One of the most famous cathedrals in the Netherlands is undergoing restoration in the heart of Utrecht, to be completed and restored in several phases. It is fascinating to watch the professionals at the Nico de Bont firm hard at work, and this project is particularly interesting to follow, especially for those interested in architecture and building history, and of course local residents must be informed about any disturbances.
We interviewed Syquin van den Berg, who is the project manager of this restoration project and the main contact person in SitePodium.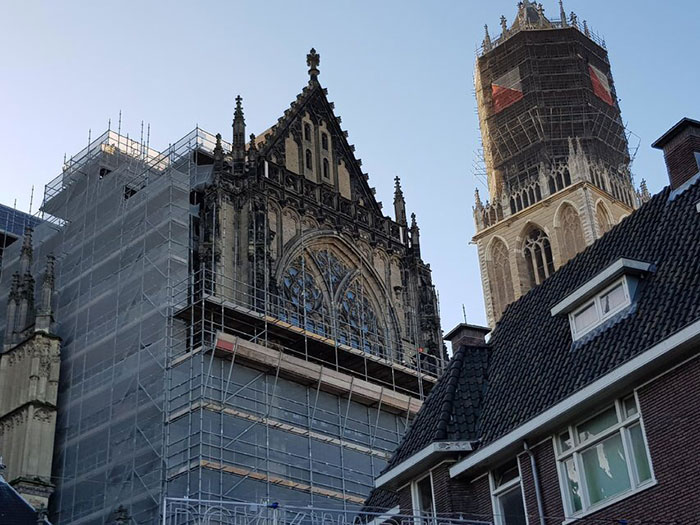 Why did you decide to use SitePodium during this project?
"We have had good experiences with SitePodium in various inner-city projects in Den Bosch. Community Engagement is an important priority there, as it is here. However, SitePodium also has the fun factor in this project. There is a lot of interest from enthusiasts, and SitePodium provides a digital platform for interested parties."
"It was our own idea to use SitePodium in this project. The client was pleasantly surprised. We believe that the App invites support from local residents and from the client, although if you want to use it well, it takes time and energy. But it is certainly worth it; we have received many positive responses from the community."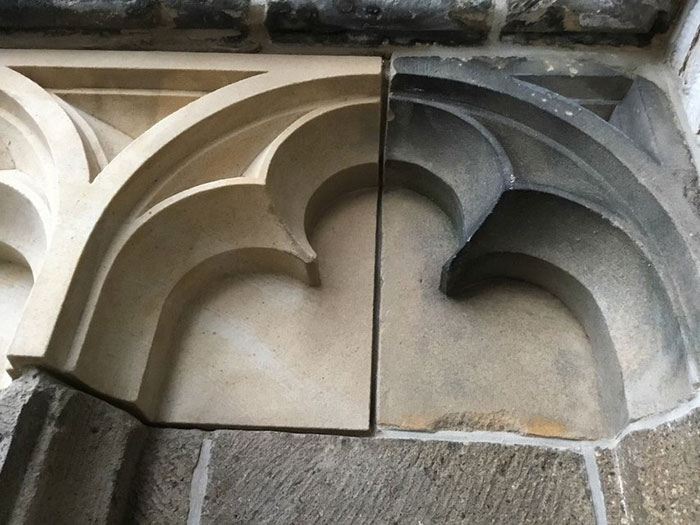 Why did you opt for using a community engagement app?
"SitePodium has the advantage of being a modern community engagement method. I can easily inform local residents about activities that cause a particular nuisance. This works faster and is more targeted than, for example, leaving a flyer in the mailbox. With each new update I can determine whether the followers will receive a push notification, so the news comes to followers quickly and easily."
What can followers expect from the project?
"In addition to messages about practical matters, I think it is important to share information about what we are actually doing. Our work is hidden behind scaffolding nets, and nobody normally climbs higher than 40 meters! Anyone interested can follow the project closely with SitePodium."