Recently we released a brand new update for SitePodium in the App Stores. This update addresses several requests we received from our client base.
Read everything about the new functionalities below.
Like it? No, it's amazing!
Not everything necessarily deserves a like. We've come to realize that the expressions from the community can no longer be simply contained with a thumbs up.
Project followers within SitePodium now have several like buttons at their disposal. Besides the familiar like button, we've looked together with Community Engagement professionals at possible other expressions. The following made the final list:
Like
Amazing
Curious
Worried
Dislike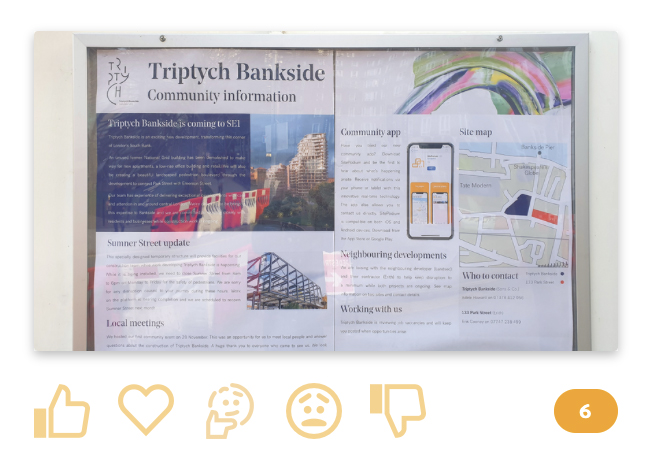 Data Export
Several of our clients have requested the possibility of exporting project data into a spreadsheet. We are speaking about data generated from the Feedback Monitor, Statistics and Conversations.
When logging in to your SitePodium account, you'll find a new option in the top right drop-down menu: Export data. Once you click on Download, an Excel file is generated with data from the project you have selected.
This allows you to import the data into your own systems and customize the way you wish to build your own Management Reports. We wish to extend the possibilities for this functionality for you to be able to generate full Management Reports from your account. We would be happy with your input of course.
In case you have any suggestions, don't hesitate to contact us at info@sitepodium.com.
New updates
Another request we received from various clients is to replace showing the total amount of updates to the amount of updates since the last visit. We've solved this in this release. Project timelines now also clearly display any new updates followers have missed since their last visit.
Date settings for Announcements
Rather than setting a specific date for a new announcement, we made it possible to select a period. This can be set to now to an exact month, quarter or year.
The old situation presented a challenge for certain clients, when an exact date of for example a road closure was not yet determined, yet there was a need to already inform the community that something was going to happen.
Project admin filters
For clients that have multiple projects in SitePodium, we've made some changes to the filter possibilities. They have been moved towards the left and include several options for project filtering. The options allow you to for example only view your published projects.