Our towns and cities have historically been shaped by a small group of people, including landowners, planners and developers — yet the communities inhabiting them tend to have little influence over the development process and public consultation often comes too little and too late.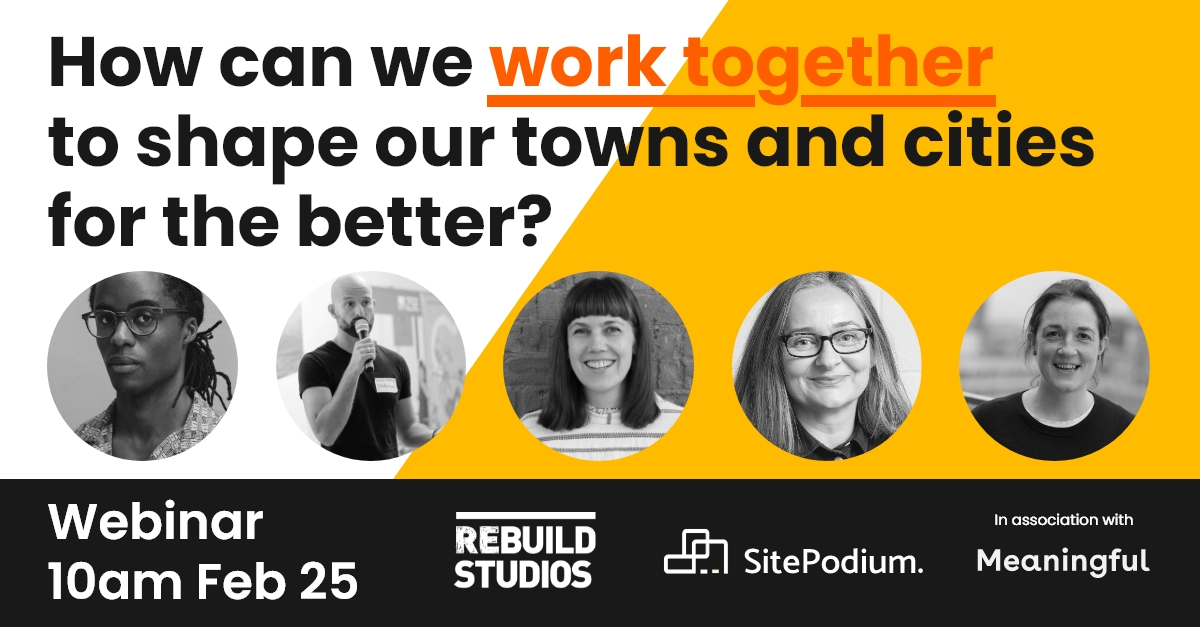 But things are changing fast: aided by the rise of social media, events like the climate crisis, Grenfell Tower fire and Black Lives Matter campaign are empowering people to speak up about the issues affecting them and demand change like never before.
As towns and cities grapple with challenges like housing shortages, declining high streets and investment in infrastructure, the government is promising to 'build back better'. How can we harness local people's energy and desire to be involved so they can help shape their environment in a more meaningful way?
SitePodium is delighted to join an expert roundtable discussion on involving local people in the decision-making process and the future of meaningful community engagement. Speakers will be invited to consider:
What does best practice look like?
How can we use existing tools to stimulate ideas and innovation?
Which new tools could help us be more inclusive and collaborative?
How can we involve young people and other community members whose voices are often overlooked?
How do we promote best practice to empower the decision-makers?
Conversation facilitated by Helen Santer, Build Studios
Confirmed speakers:
Hosted by built environment hub ReBuild Studios and SitePodium, this event will offer important insight into how developers can be more inclusive and collaborative in their approach and how local communities can be empowered to shape their environment in a positive way. Our ambition is to shift the current paradigm by providing new platforms for previously unheard voices and finding better ways to make decisions that affect local communities.
This webinar is at 10am GMT on Thursday 25 February 2021.
For more information contact Natalie Day