SitePodium was built on the core belief that tech can help bridge the gap between the built environment and local communities. In this blog, we take a look at how digital tools can help support stakeholder engagement and make stakeholder communication more effective.
Over the past few years, our world has rapidly evolved into an 'on-demand' society. We like to be in control of our own time and expect to have access to information and resources at our fingertips – a trend which has also come to the built environment and is currently transforming many construction companies' approach to stakeholder engagement.
While traditional forms of stakeholder communication such as neighbourhood meetings and letter drops are still important, they can be time consuming and expensive. It's also becoming increasingly challenging to get communities engaged and involved in local construction projects – especially younger people, and particularly during the pandemic when it's been difficult or impossible to meet in person.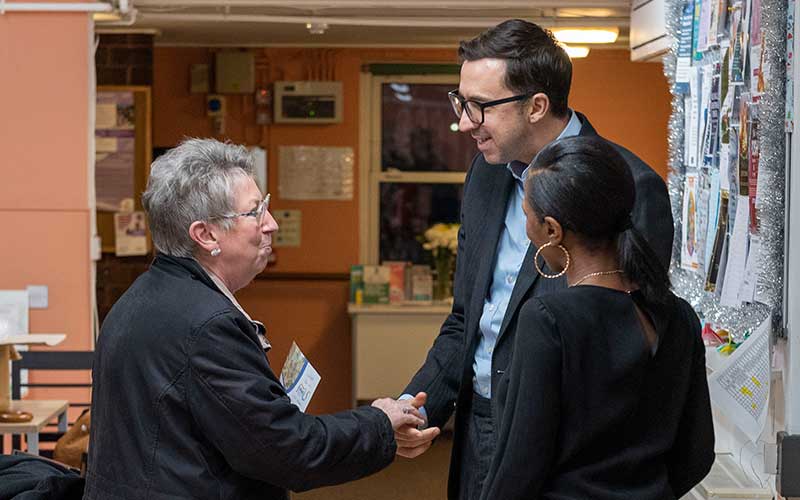 Overcoming challenges
Digital technology can help firms overcome these challenges by enabling local people to follow the progress of a building project – which in any case have traditionally been hidden by construction hoarding –¬ in real-time from their own homes or places of work. Whether through social media, regular Zoom meetings or a dedicated stakeholder engagement app like SitePodium, providing round-the-clock communication channels and access to information means developers are better able to build relationships with local communities and receive their input, feedback and support.
We love the way SitePodium client VolkerFitzpatrick Ltd successfully uses well-known hashtags such as #FridayFacts and #NewsdayTuesday to provide regular updates, enhance visibility and stay in touch with their audience in an engaging, light-touch way.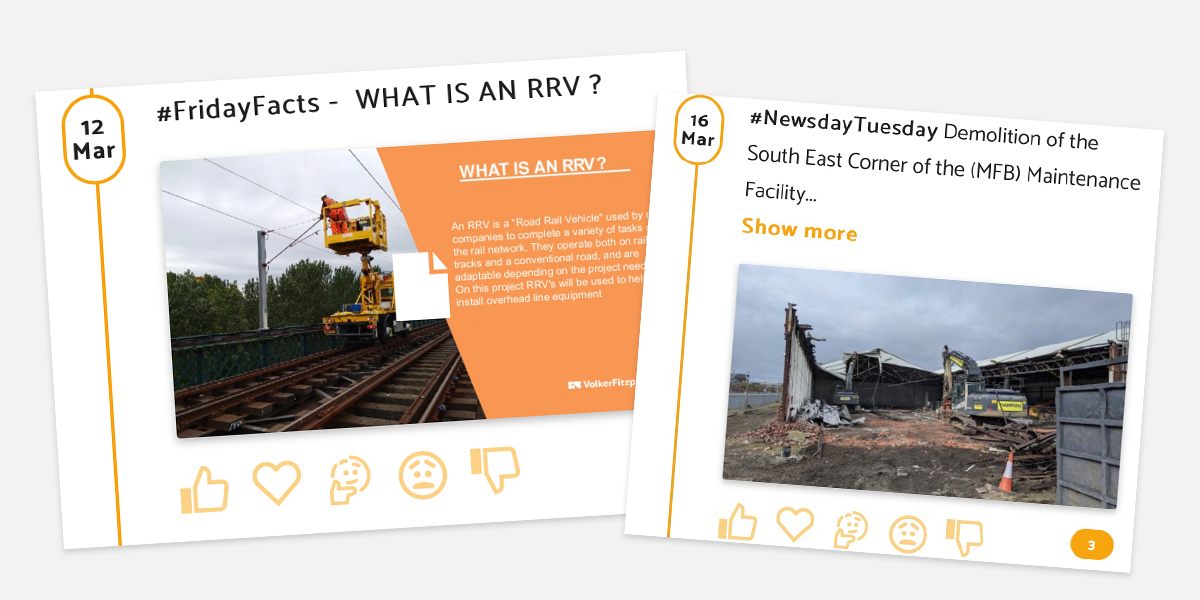 Taking responsibility
It's clear that today's construction firms have a responsibility to inform and educate the people impacted by their projects – and recent global events have shown us just what misinformation can lead to. Fortunately, companies around the world are now starting to understand that proper stakeholder engagement is an important part of any construction project, not some necessary evil forced on them by a regulatory framework, and recognise the important role that digital technology can play.
By offering rapid responses to questions, streamlining information into one place and sharing multimedia updates including photos and videos, developers can instantly reach the people they need to in a way that's timely, responsible, cost-effective and dare we say it – fun! We believe that digital tools also offer construction firms an unparalleled opportunity to model values such as transparency and accountability, meaning they ultimately engage with the communities around them in a more effective way.
Contact our team to learn how the SitePodium app could help transform your own approach to stakeholder engagement.