In this article we discuss community engagement in the UK with Paul Browne, a communications consultant based in London. He talks about the trends shaping the sector in this market – particularly the role of technology. We also get to know Paul and find out how he ended up doing this work.
Paul is the community manager for two developments, including one construction site only metres from Tate Modern, which in 2019 attracted 5.9 million visitors. He has been using SitePodium since October 2019 and he manages two projects with the app.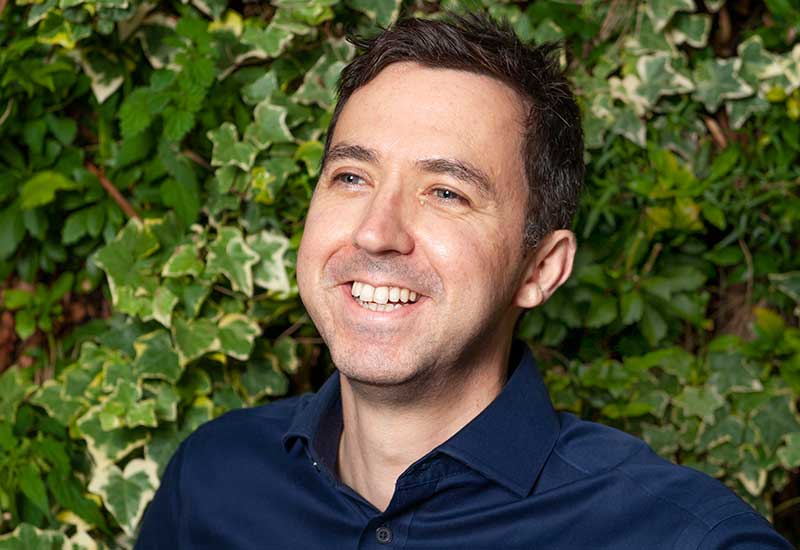 Tell us something about your background
I've worked in the built environment for close to 20 years and right across the industry, including roles in regeneration, town planning, corporate real estate, and property development. I have also seen the industry from different vantage points – starting out in central government, first in a regeneration-related role and then in town planning. From there I moved into political lobbying and advocacy, eventually as head of property for the British Retail Consortium, a leading UK trade body. And for the past decade or so I've been in consultancy and agency roles.
How has the work you do changed over time?
Each job move has been an opportunity to acquire new skills within the comms field. I started out in policy and public affairs before transitioning to public relations in 2008. At that time, PR was almost exclusively media focused but a lot has changed since then. Online and social completely disrupted the industry and comms professionals have needed to adapt to stay relevant.
Fast forward to today and I'm fortunate to work with a very diverse client base, although there is a thorough line which link all the organisations. Areas of interest for me fall into three camps – people and community; diversity and inclusion; sustainability and environment. In addition to client work, pro bono support for environmental charities is something that is really important to me and I try to dedicate 10 to 15% of my working week to non-profits in this space.
How did you end up doing community engagement work?
I first became involved in community engagement work when I moved agency side in 2008. That's not exclusively what I do, but it has been a consistent feature of my career. It's work that I enjoy – probably because it's an opportunity to work at a local level and talk to everyday people. It's also work that I think is important and of value.
In most cases, community engagement is about being visible, being available, and being transparent. It often boils down to doing the right thing by the local community – so ethics and values play a big role.
Good community engagement is also about listening. When I'm delivering a project, I like to consult the community from a very early stage, when there is a real opportunity for local people to get involved and have their say. Going out to meet with local leaders and community groups is a great place to start. Asking questions – and listening to the answers – sounds simple and obvious but it is too often overlooked.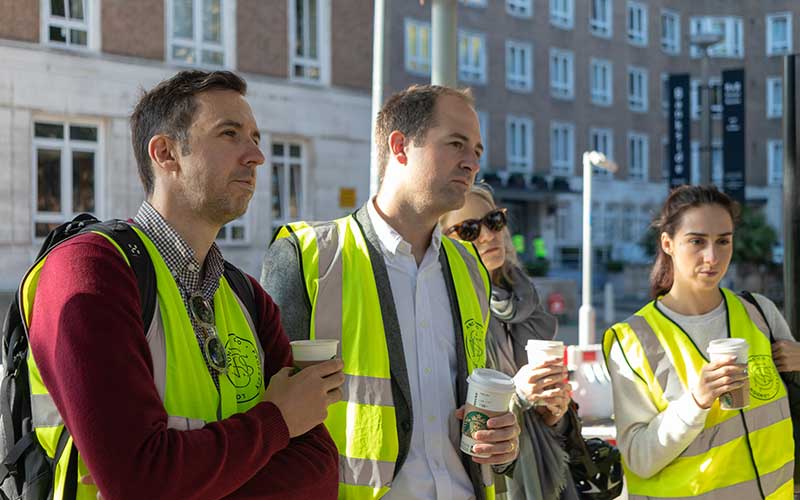 What developments have you witnessed in the last few years in communications?
Personally, I think the work comms professionals do today is a lot more interesting than when I started out. It's certainly more varied. While straightforward media relations are still a big part of the job – drafting press releases, briefing journalists and so on – the job now also involves digital marketing and social media. At more senior levels it typically includes advising on strategy, corporate reputation, crisis comms and brand. But at the end of the day, whatever the platform or whether online or real world, it's mostly about helping organisations connect with their target audiences.
How has technology transformed community engagement?
In every imaginable way. Mostly for the better – but there are challenges too.
If we start with the challenges. Social media can be a toxic environment. It provides a platform for a small but vocal minority and it amplifies their voice. Opponents are often anonymous, and the algorithms fuel negative comment, not constructive dialogue and debate.
While social media needs to stay part of the communications mix, there are now better digital platforms. For me personally the SitePodium app offers a steep change for how developers and construction companies can interact with local people.
Firstly, it shifts the conversation with communities into a more managed and ultimately more productive space. And then there is the speed aspect and the ability to send push notifications alerting local people to things like road closures. Although we've been living in a digital age for a considerable amount of time, for community engagement newsletters and events have been the mainstay of the industry for too long. That needs to change. Producing and mailing out a newsletter takes weeks to deliver and are expensive.
The SitePodium app also enables two-way communication – basically it provides a platform for local people to contact the community engagement team as soon as there is an issue in their area. So, it's not just about broadcasting – it's also a tool for better listening.
Getting out to meet with real people in the real world is still essential. Technology is best when it helps you find your audience and stay in touch. It shouldn't be used as something to hide behind.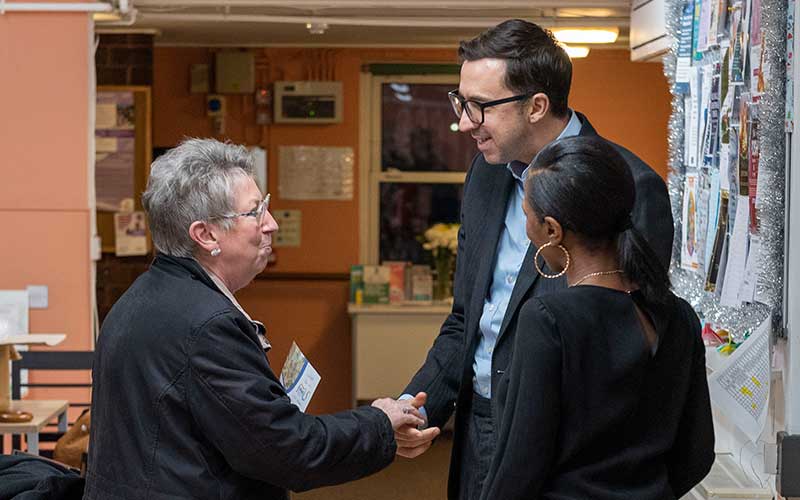 You hold the prestigious title of Fellow of the Royal Society of Arts, please tell us more.
The title does sound rather grand, but the explanation is fairly simple. The RSA – or Royal Society for the encouragement of Arts, Manufactures and Commerce to give it its full name – is a 250-year-old institution set up to promote social progress and development. I know that illustrious past members have included Stephen Hawking, Charles Dickens, Karl Marx and Benjamin Franklin – so I'm following in good footsteps!
The organisation invests in research and runs a superb events programme which is all about informing and positively shaping society. The RSA has a beautiful building just of The Strand in central London. It has fantastic facilities for members to use and it's a favourite place for me to work and meet clients.